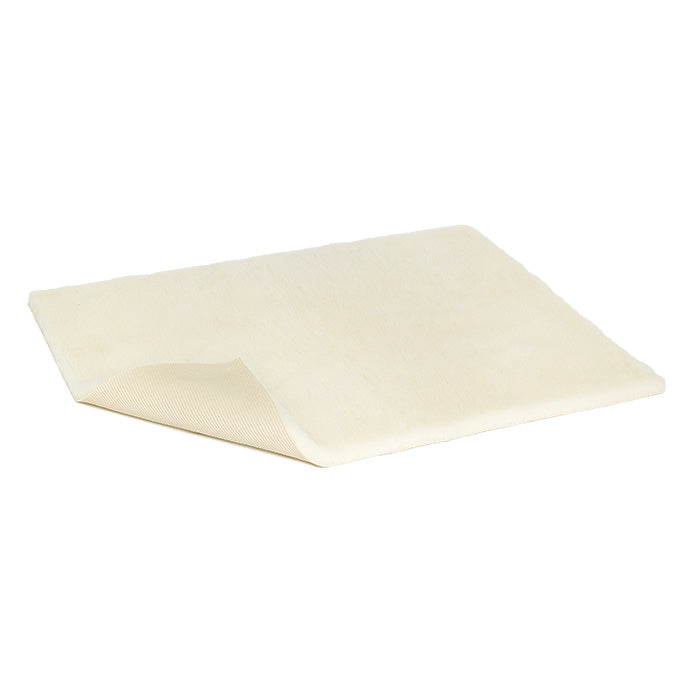 Vetbed British Wool Blend
Most Vetbed orders are despatched within 2-3 days.

20% Off RRP on all Vetbed.

This is genuine Petlife Vetbed British Wool Blend Bedding.

This lovely bedding is made from a blend of british wool and recycled bottles.

It's suitable to be machine washed and has a non slip backing.

Produced in the UK.

Choose from a natural or dark colour.

Vetbed British Wool Blend is available in the following 6 sizes  :

Pre-cut :
26" x 20"
36" x 24"
40" x 30"
54" x 30"

Rolls :
10 Metre Half Roll (10m x 75cm)
10 Metre Full Roll (10m x 1.5m)

Buying Vetbed in rolls is is the most economical way to buy genuine Vetbed - it can be cut to size with a Stanley knife.

Vetbed British Wool Blend consists of 50% natural British Wool and 50% specially formulated polyester from recycled bottles – it's both sustainable and kind to the environment. Wool and polyester complement each other perfectly to promote outstanding comfort and durability, natural thermo-regulation to keep your pet warm or cool depending on the season, and superior absorbency to maintain a drier feel for longer – wool can absorb up to 30% of its own weight in water without feeling wet, and polyester naturally wicks away remaining moisture. Vetbed® British Wool Blend really is the perfect bedding material for dogs, cats and other small animals. The packaging is also made from carbon balanced paper.
Natural insulating and breathable properties that help to regulate your pet's body temperature
Hypoallergenic – naturally inhibits bacteria, fungus and dust mites
Superior comfort – soft, supportive fibres provide the ideal "snuggle" factor for dogs and cats!
Hard-wearing wool fibres work like a spring to resist pressure and flattening
Naturally absorbs significant amounts of liquid to maintain a drier feel even after "accidents"
Non slip backing – ideal for use on laminate or tiled floors, crates and the back of the car
Guaranteed for 12 months
It might be pouring with rain, snowing, windy or beautifully sunny – whatever the weather you'll see sheep grazing happily in the British countryside, and that's thanks to their clever coats, which protect them in all weathers!
Wool is an amazing natural fibre. Composed of proteins, its complexity provides many features and benefits that man-made fibres could never replicate, offering complete flexibility and superior performance.
Vetbed British Wool Blend is perfect for all life stages –


YOUNGER ANIMALS – Keeping them safe and warm, the special drainage properties ensure they stay dry and warm even in the event of an accident.
OLDER ANIMALS – Enjoy a far higher degree of comfort and mobility with the constant warmth from the heat retaining properties of the fibres.
RECUMBENT ANIMALS – Vets recommend the product to recumbent animals requiring hospitalisation or pre-post operative care.
BIRTH STAGE – Keep the mother and baby warm and dry whilst retaining body heat, and reducing the risk of hypothermia. The texture gives comfort and security and encourages mobility in the younger by aiding grip. Maia (below) gave birth to her 13 Flatcoated Retrievers on Petlife's Vetbed, after 12 hours' whelping.