Free UK Shipping
On orders over £39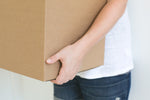 Same Day Despatch
On orders placed before 3pm Monday-Friday
Dog Beds - Vetbed and Flectabed dog bedding.
Most of our orders for Vetbed are despatched within 2-3 working days.

To make sure your dog is comfortable and warm in its bed we have a wide variety of dog bedding and beds currently in stock. We offer: Vetbed – which are veterinary quality bedding supplies and beds which are tough, durable and comfortable and will last for years. Flectabed – soft and warm pet beds that can be put in any room and provide a comfortable sleeping surface for your pet.