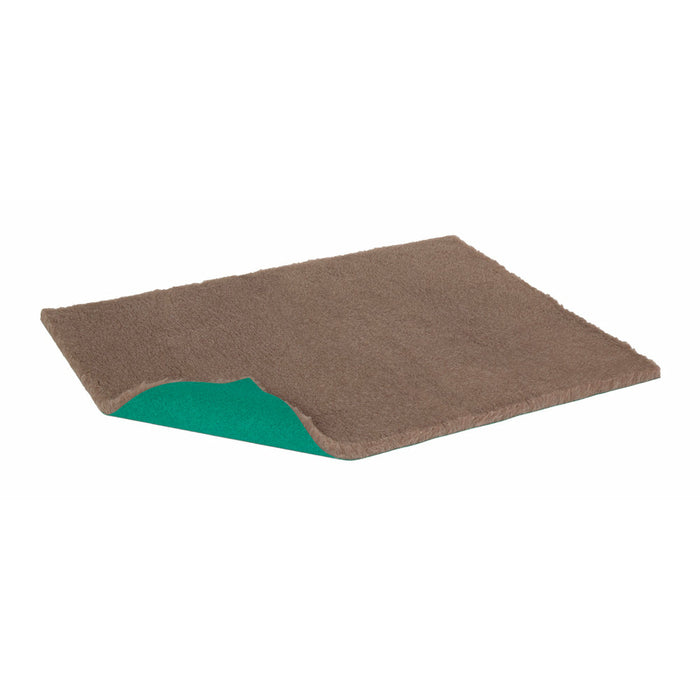 Most Vetbed orders are despatched within 2-3 days.

20% Off RRP on all Vetbed.

This is genuine Petlife Vetbed.

Vetbed Original dog and cat bedding is recommended by vets and is widely used by professionals. It is the safest and most effective fabric ever developed for general and professional use, the perfect hard wearing, everyday bed for your pet.

Mink Vetbed Original is available in the following sizes :

Pre-cut :
19" x 15"
26" x 20"
27" x 27"
28" x 24"
30" x 27"
36" x 24"
40" x 30"
54" x 30"
54" x 36"
60" x 54"

Rolls :
1 Metre Full Roll (1m x 1.5m)
4 Metre Full Roll (4m x 1.5m)
10 Metre Half Roll (10m x 75cm)
10 Metre Full Roll (10m x 1.5m)

Buying Vetbed in rolls is is the most economical way to buy genuine Vetbed - it can be cut to size with a Stanley knife.

We also stock mink oval Vetbed

Vetbed is dog and cat bedding with tremendous strength and durability whilst retaining luxurious feel.
The higher bulk and superb heat retention distinguishes it from all other dog beds
Easily machine washable without deterioration time after time (please see instructions)
Hygienic, non-irritant, non allergenic and non-toxic
Keeps pets dry, warm and cosy
Excellent drainage properties
Suitable for the Home, Office, Car, Kennel, Basket and Travelling Crate
Made in England
Vetbed® is perfect for all life stages –
YOUNGER ANIMALS – Keeping them safe and warm, the special drainage properties ensure they stay dry and warm even in the event of an accident.
OLDER ANIMALS – Enjoy a far higher degree of comfort and mobility with the constant warmth from the heat retaining properties of the fibres.
RECUMBENT ANIMALS – Vets recommend the product to recumbent animals requiring hospitalisation or pre-post operative care.
BIRTH STAGE – Keep the mother and baby warm and dry whilst retaining body heat, and reducing the risk of hypothermia. The texture gives comfort and security and encourages mobility in the younger by aiding grip. Maia (below) gave birth to her 13 Flatcoated Retrievers on Petlife's Vetbed, after 12 hours' whelping.