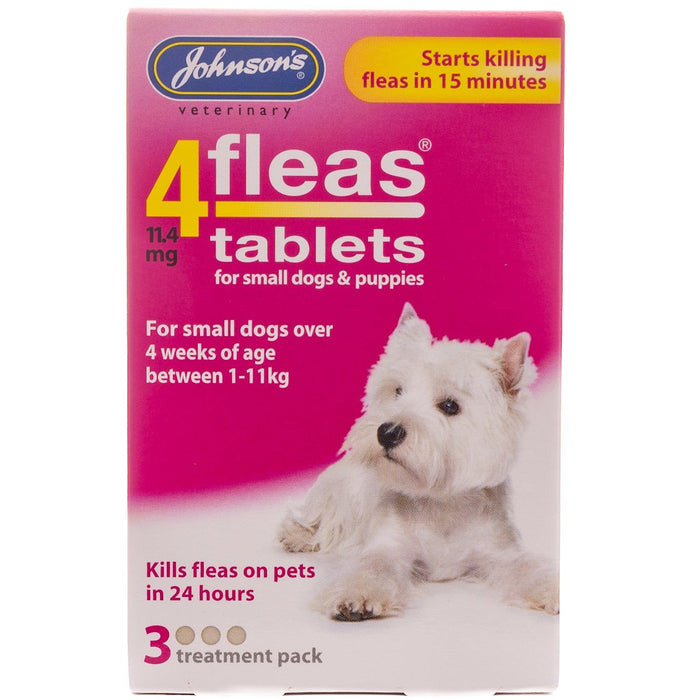 Johnsons 4fleas Tablets for Puppies And Small Dogs 3 Tablets
Sold Out - More Due Soon
0

in stock
Johnson's 4Fleas tablets offer the fastest way to kill fleas on puppies and adult dogs.

These amazing flea tablets start working in just 15 minutes and can be used from 4 weeks of age.

Suitable for small dogs up to 11kg.

Contains 3 tablets.

No contra-indications, safe to use with other flea and worm products.
Leaves no residue on their coat or in the home.
Contains: Nitenpyram.
Simply give your pet one of these Johnson's flea tablets when you suspect fleas on the animal.
These tablets can be safely used in pregnant or lactating females and breeding cats.
To help prevent re-infestation: Johnson's 4fleas tablets can only be fully effective as part of a programme to eliminate fleas and their larvae from pets and their surroundings. Pet bedding and regular resting areas e.g. carpets and soft furnishings should be vacuumed regularly and also treated with a flea treatment.