Free UK Shipping
On orders over £39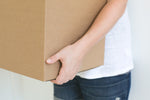 Same Day Despatch
On orders placed before 3pm Monday-Friday
Genuine Petlife Vetbed - 20% Off RRP
Most of our orders for Vetbed are despatched within 2-3 working days.

Vetbed has been selling for more than 20 years and it is a brand that is used in vet's surgeries all over the UK. Features of
Vetbed dog beds
include: Heat retaining thick pile to keep your dog warm and cosy. Durable – these beds last for years and thanks to double weaving they are much harder for a dog to destroy by chewing. Portable – take these beds with you whenever you are travelling. Fast drying. Easy to drain if your pet has an accident in it. Easy to wash – simply put the bedding in the washing machine to keep it clean.
We stock Genuine Petlife Vetbed in a large range of pre-cut sizes and also rolls which can be easily cut to any size, all at 20% off RRP.